QA&C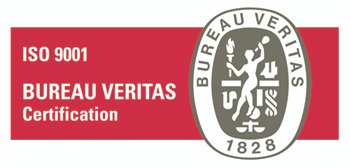 Muscat Pharmacy has the unique distinction to be the first pharmacy in Oman to be certified to the ISO 9002:1994 standard way back in 1999 covering all of its operations. The scope of this certification covered all the processes and was extended to all departments, and this has been the case for all subsequent standard upgrades with latest standard ISO 9001:2015.
The quest for quality is a relentless journey. Over the years, the quality of products and services offered has been to satisfy and at times exceed customers' expectations. In addition to our focus on customer satisfaction, meeting the organization's requirements is equally an important role, which ensures compliance with regulations and provision of products and services in the most cost- and resource-efficient manner, creating room for epansion, growth, and profit.
The Quality Assurance and Compliance (QA&C) Department is aligned with the Organization's purpose and strategic direction by setting forth a formalized system that documents processes, procedures, and responsibilities for achieving quality and compliance policies and objectives.
The department ensures an efficient workflow across the various departments of the organization thus ensuring that employees are aligned to the organizations Quality and Compliance objectives and helps coordinate and direct an organization's activities to meet customer and regulatory requirements and improve its effectiveness and efficiency on a continuous basis.
Internal Audits are performed routinely by a robust team of trained internal as well as lead auditors. Such audits form an important and integral part of our Quality and Compliance System. They provide objective insight and improve the efficiency of operations while evaluating potential risks to the functions as well as areas for improvement.
Our systems are on the path of continual improvement and are being audited by local authorities, world wide suppliers, and certification bodies. In addition to ISO 9001, Muscat Pharmacy is also certified for TRACE Anti Bribery compliance program and also complies to WHO and EU GDP guidelines.